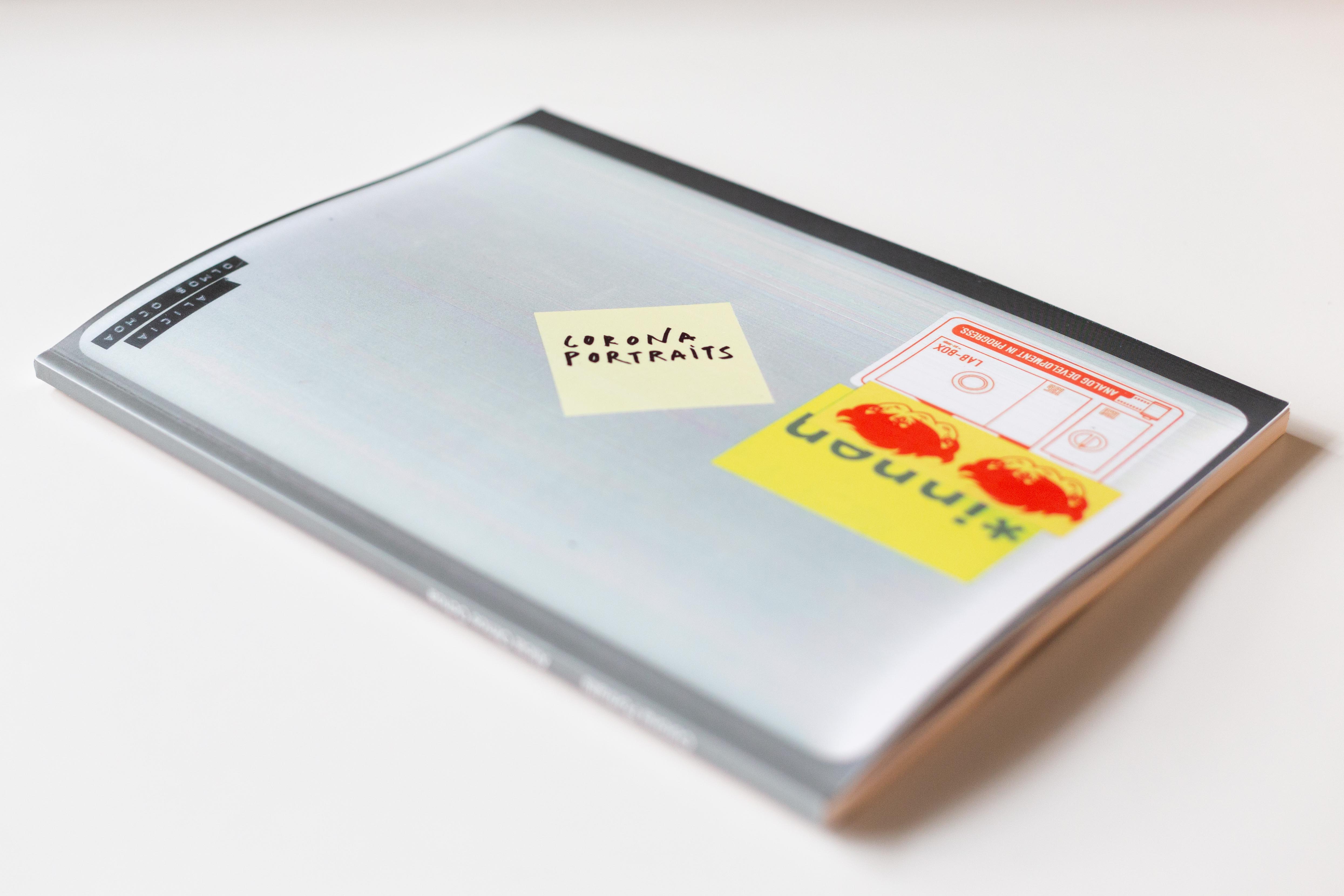 ︎
Go to
project
!
︎

Interested in purchasing Corona Portraits?
CHF 20.-/ € 18.-

Contact me at: alicia@olmosochoa.com
Corona Portraits
Publication
2020

The publication serves as a physical manifestation of a personal archival experience of a quarantine. The media and news informs a lot about the global situation, but this book serves as a reflection of the personal dealings of one person in quarantine that used the internet and technology as a tool. Conference calls, facetimes, chatting on the internet was the only source of connection between friends, and by documenting not only the portraits but also the desktops of those which the portraits belong to, we have a snapshot in time of individual experiences that were not generalizations of numbers or events.
The way that one processes news is conceptually, but reality is more nuanced than the documentation through other forms of media. As a personal physical documentation, the project hopes to reveal to the observer the sometimes subtler but clearer feelings of what time was like under quarantine.





One can always find the facts in the news but those feelings of collective mourning of a global pandemic, or the muted joy of celebrating a birthday through a conference call, or even the subtle anxiety of reaching out to someone you haven't spoken to in a while only to ask if they are ok in the throws of such a tragic time; those feelings are rarely remembered in mainstream media. The reasons for a physical publication also create permanence in a world where technology is so fast. The pandemic and the quarantine created an abundance of time to fill or waste or pass.
Technology offers distraction but it is always considered fast paced and forgettable. Giving this project a physical manifestation forces the reader to slow down while still experiencing some of the familiarities of the technological world. This then creates a parallel situation and informs the reader of the time in which it was created.